Top-down communications at your fingertips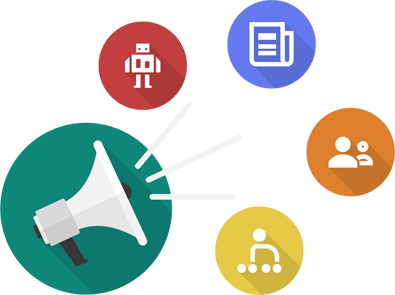 Reach Threema and Threema Work users via:
Feeds
Ideal for dynamic Newsletters. Users subscribe to the desired feeds, and they can unsubscribe at any time.
Distribution lists
Perfect for classic top-down communications. Manage lists of users by selecting the recipients you want, and reach all contacts instantly and with ease.
Bots
Quickly create interactive chatbots, and allow users to conveniently retrieve information in Threema.
Groups
Set up and manage group chats for team collaboration. Conveniently moderate discussions directly from your PC, without a mobile device.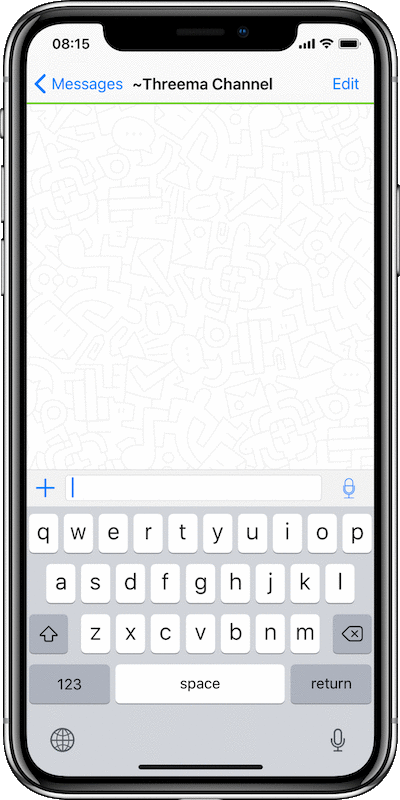 Use cases
With Threema Broadcast, instant messaging can be
applied in a variety of ways
in companies and organizations:
For broad distribution of information
For exchange of sensitive documents
For communication with external parties, e.g., suppliers, customers, or the press
For alerting in case of emergencies
For efficient team collaboration
As interactive information channel at events like trade fairs, conferences, team events, etc.
To ensure business continuity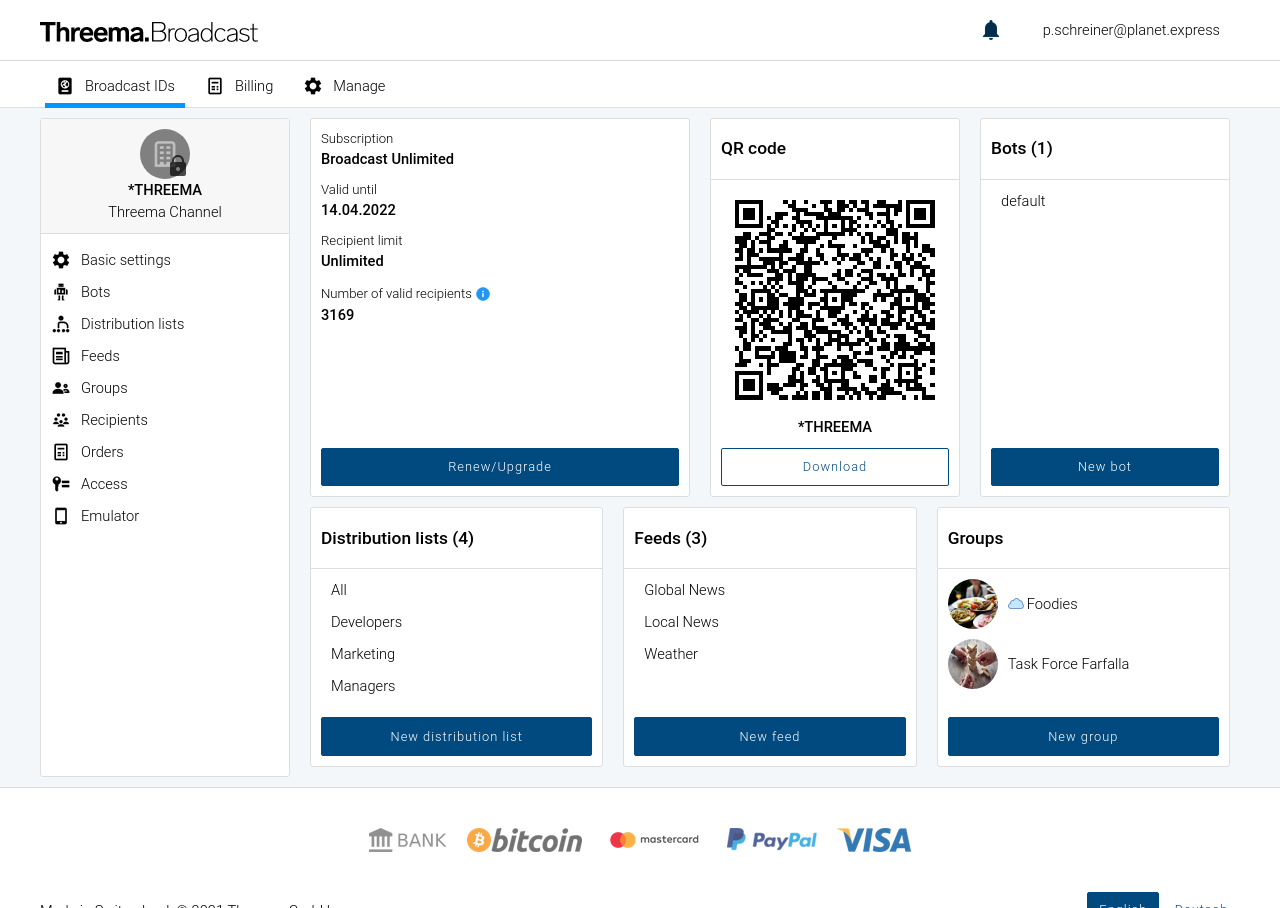 Show screenshots
Intuitive user interface
Threema Broadcast's interface is simple and intuitive, allowing for
easy and convenient administration
.
Manage multiple Broadcast IDs at once
Specify additional administrators
Grant access privileges (e.g., allow certain employees to access certain – but not all – distribution lists)
Use the built-in emulator to test bots
Adjust profile settings (set nickname, profile picture, etc.)
You can also access Threema Broadcast via its API.
All price plans include
Unlimited number of messages
Instantaneous message dispatch
Unlimited number of news feeds
Unlimited number of distribution lists
Unlimited number of bots
Central group administration
Additional administrators
Access via API
Buy now
Free with Threema Work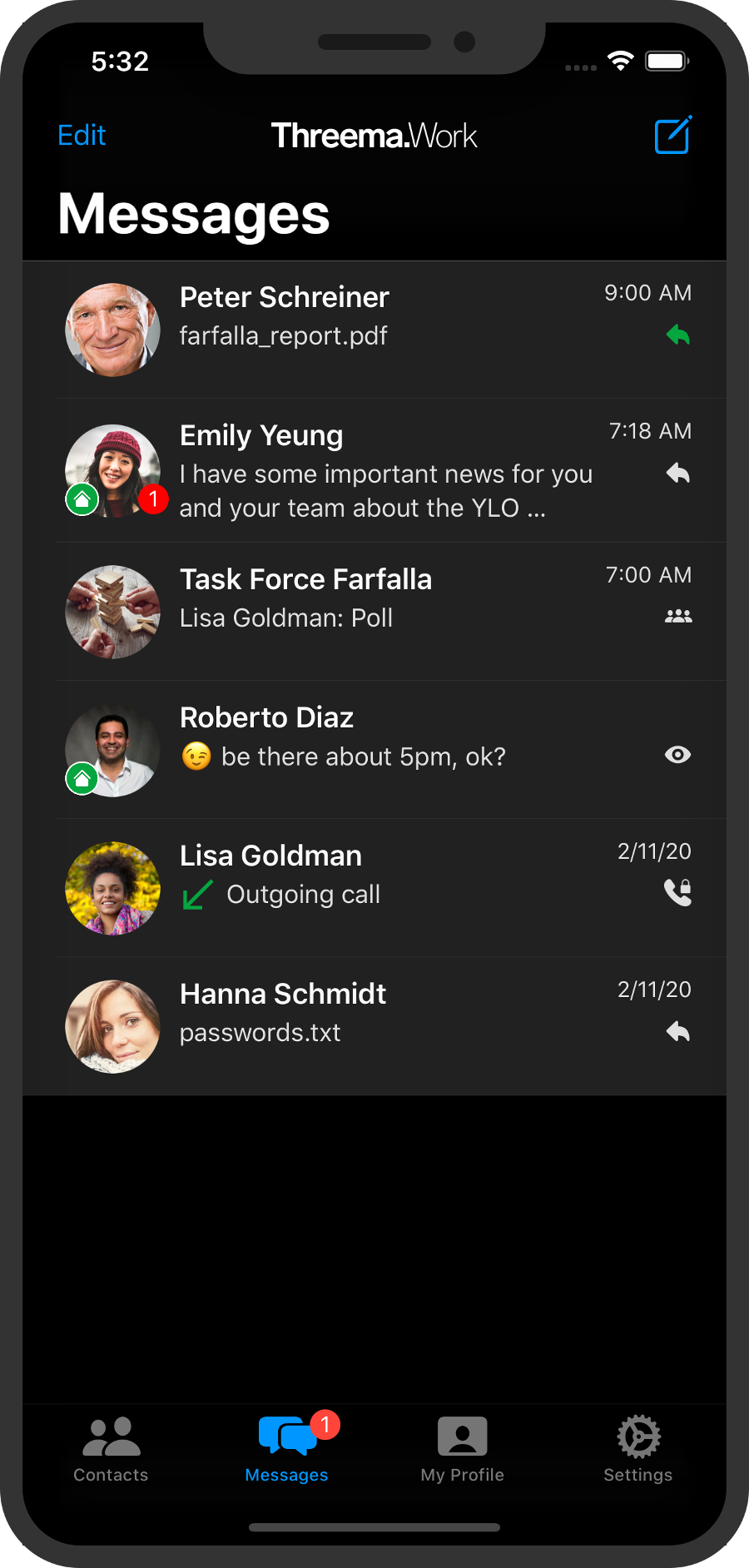 Threema Work
Threema Broadcast is included in Threema Work to ensure a smooth interaction between the crucial tools for corporate communication.